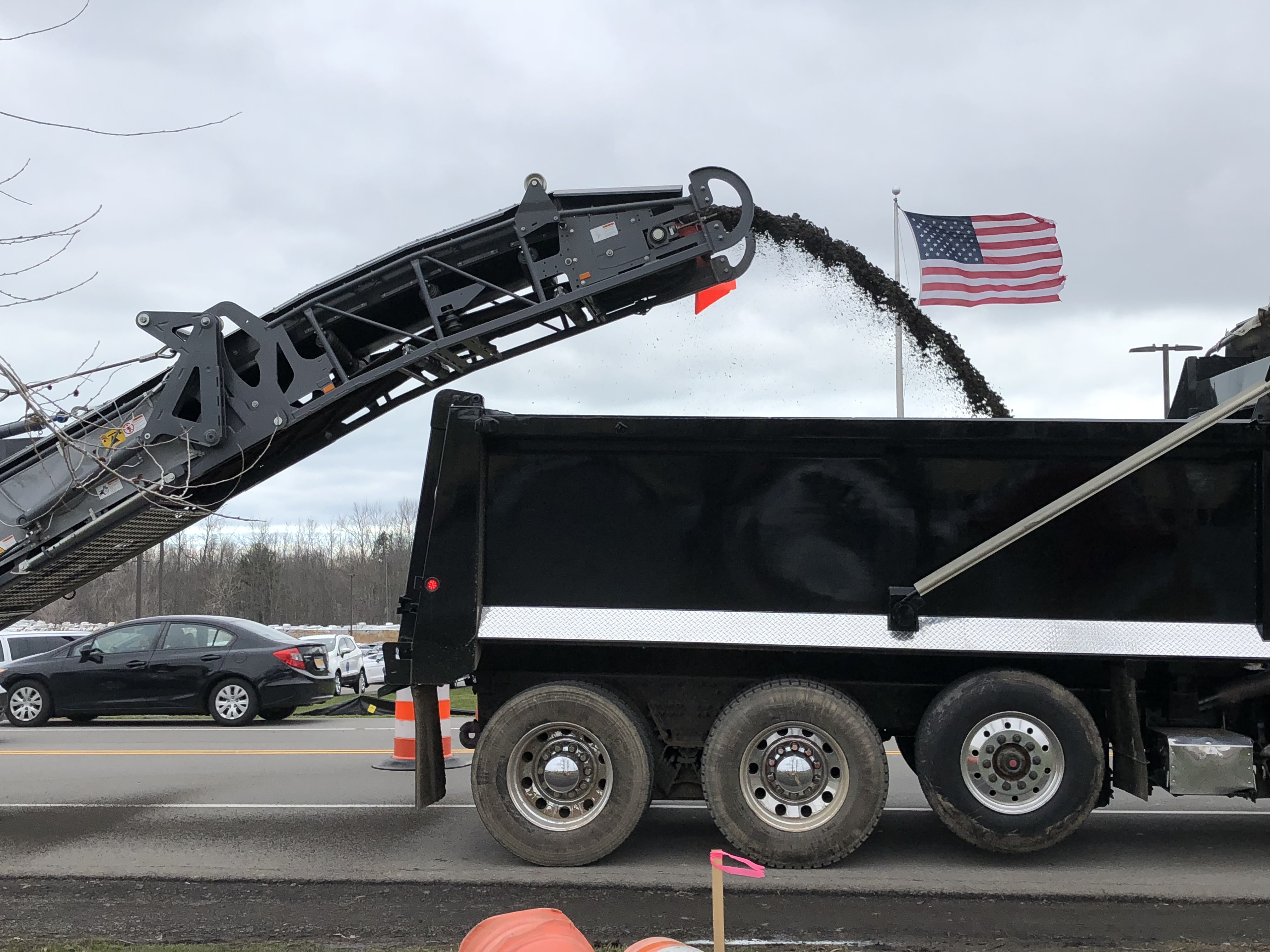 Going green is more than just a trend; it's an important focus on being more conscious of choices that affect the environment and leaving the world better for the next generation. While you may associate such an attitude with certain people and industries, it's just as alive in the asphalt business as anywhere else. Producing and using reclaimed asphalt paving is just one example of how All County Construction is doing our part in practicing environmental responsibility.
Why Reclaim Asphalt?
Asphalt may not seem like something that's recyclable, but it actually makes the top of the list in recycled products in North America. Reusing asphalt paving from removal projects, excavations, and excess orders not only keeps tons of the material out of landfills but also eliminates the need to quarry rock, refine and deliver oil, and produce greenhouse gas emissions for the creation of new asphalt. The environment benefits from this prevention of wasted asphalt paving and precious resources.
The recycled material is also known to last longer than its new counterpart, meaning that production of replacement asphalt, whether new or used, doesn't need to occur as often. The icing on the cake is that reclaiming asphalt saves cities, businesses, and taxpayers billions of dollars.
What Is the Quality of Reclaimed Asphalt Paving?
If you worry that processing used asphalt diminishes its quality, you can rest assured that it maintains a high level of performance. Of course, the exact composite of each mixture will vary due to the different traits of the source material, such as how many times it had been resurfaced, hold old it is, and where it came from. However quality-control tests ensure the product will be suitable for a specific project, so recycled asphalt can replace virgin asphalt in nearly every case.
How Is Asphalt Paving Reclaimed?
The exact process depends on how the asphalt will be used, but generally, it requires milling a few inches or fully removing existing pavement. The material is then added to a new mix, usually as an aggregate substitute. Sometimes the process occurs at a plant, whereas other times it happens at the construction site.
During our milling and paving projects, we recycle the millings (old blacktop) and add them as aggregate to the new hot asphalt mix. Once we're finished with a project, we make sure to leave the site clean and free of old rubble. If you're ready to contribute to the billions saved each year in taxpayer money by reusing reclaimed asphalt paving to its fullest extent, then contact All County Construction to discuss your pavement project.