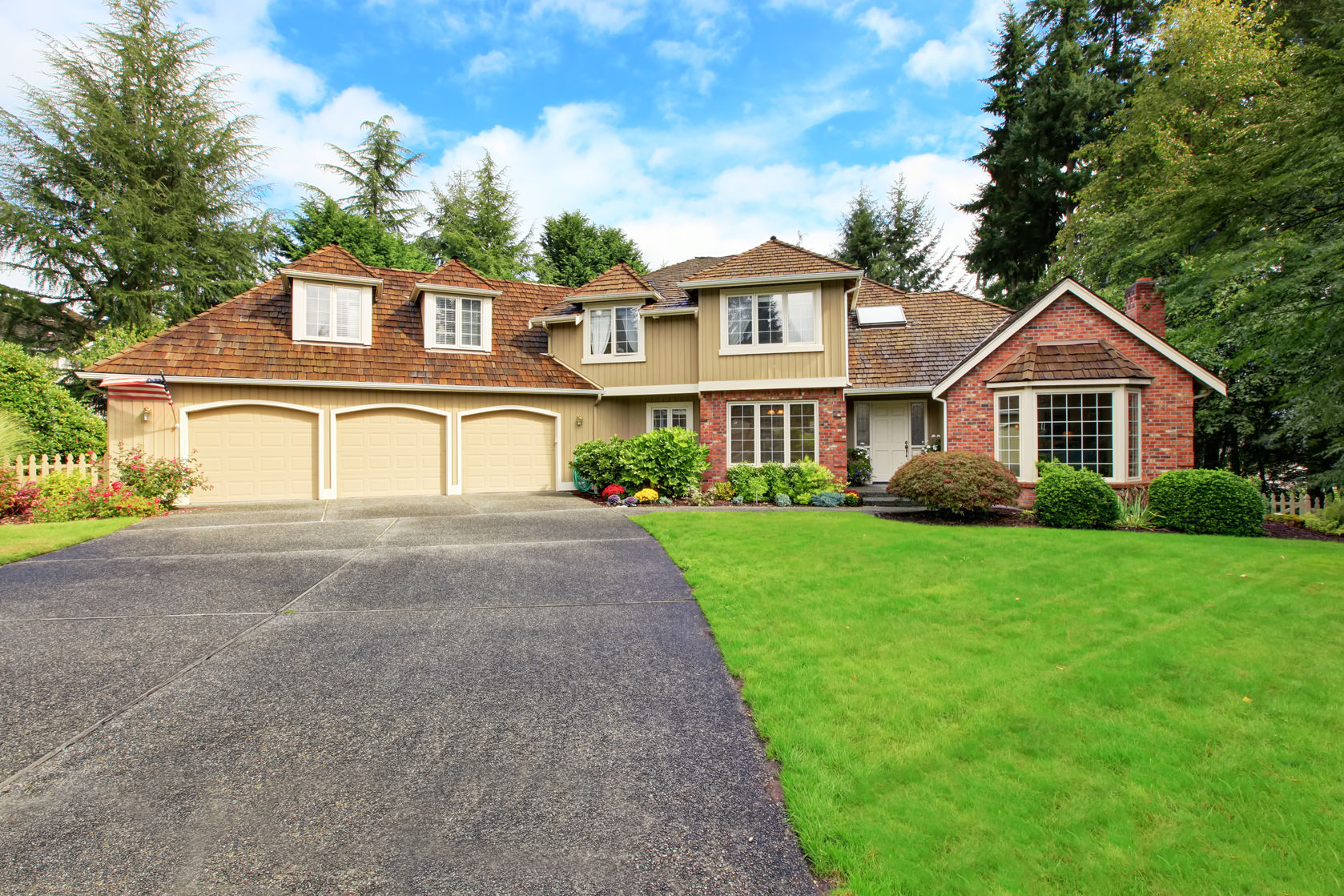 If your home's current driveway is looking a bit worse for wear, it's a good idea to look into getting a new one.
Not only is this idea for general appearances, but an upgrade could be a great way to improve the overall value of your home if you plan on putting it on the market in the near future.
The most important part of getting a new driveway is choosing the right paving contractor, but there are some other aspects to consider as well.
Choosing the Right Paving Company
There are several factors that go into the success of a paving project. Of these, maybe the most important is choosing the right paving company. The cost of the project, how long it takes to be completed, and the overall quality of the work are all inevitably tied to that decision. 
When hiring a paving contractor to do work for your home, there are numerous factors to consider. You need to ensure your paved driveway is done by the best in your area so that you don't have to redo it entirely in a couple of years.
Before you sign on the dotted line and hire someone, you should first ask the contractor these vital questions.
How Long Have You Worked as a Paving Contractor?
You probably want to hire a company that has been paving residentially for a while because that demonstrates they have done enough good work to remain in business for a long time. A contractor who has worked for less than a year might be good at what they do, but they don't yet have the track record to prove it.
Can You Provide a List of References?
As with other contractors, paving companies desiring your business should be able to provide references for their previous work. Your ideal paving company will have former clients in your area that they can direct you to speak with about their experience, and they'll also have multiple reviews on their Google listing and/or social media channels that you can evaluate.  You are also able to ask to see pictures of their previous projects and ask questions about their process and how closely they have stuck to their schedules in the past.
When you know the contractor has experience, you can ask for references. Ask about other projects the contractor has worked on in your county, and see if you can reach out to property owners to get their assessment of the work done.
Will My Driveway Have Any Particular Challenges?
There are various factors that could complicate a residential paving project, such as the driveway having a slight incline or your county's specific requirements. Asking this question before your contractor begins work forces them to think critically of the project and anticipate potential problem areas.
This forethought can help immensely with keeping the project on track and within your budget and timeline.
Is Concrete or Asphalt Preferable for My Project?
There are key differences between asphalt and concrete. Each one has its advantages and disadvantages, and your contractor should be able to clearly explain to you which one is better for your driveway.
If anything about the explanation is unclear, ask for clarification. A good contractor should be able to explain everything in layman's terms for you so that you get the best solution for your driveway.
What Materials Will You Use?
There are different grades of asphalt, so be wary of a company that speaks about the asphalt in general terms. Installing a lower quality asphalt can impact the quality of the pavement as well as its longevity.
Long story short, the money saved from purchasing low-grade asphalt today can lead to additional costs in future replacements. You should request that your paving company use a higher-grade asphalt that will last longer and save you money in the long run.
What Is Included Within the Scope of Your Work?
You should receive a written list of everything the contractor will do and what each individual action will cost. Make sure your contractor's paving team can lay the foundation and handle any decorative components you want.
The right paving company will lay out their plans, experiences, and price tag in a way that's easy for you to understand. As you interview the various paving companies in your area, take your time to confirm that they indeed have what it takes to complete your job with the highest quality.
Is the Paving Quote Accurate?
Maybe the most underrated aspect of choosing a company is obtaining a proper quote. The quote you receive must be fairly accurate or you can end up wasting money on unused asphalt. You will likely pay for the entire load of asphalt because the company can't return any unused portions, so a surefire way that untrustworthy paving companies drive up the price of a project is to get lazy with determining the amount of asphalt needed.
Your ideal paving company will provide you with a general inital quote, but they should take in multiple factors when quoting you for your final project including the exact size of the paving area and the type of paving material they will use.
Other Considerations For A New Driveway
A newly paved driveway can rejuvenate any building's exterior aesthetics. There are various materials you can get your new driveway made out of, including asphalt. Before committing to asphalt paving, here are a few items to discuss with your contractor beforehand.
Your Driveway May Need Construction
Your current driveway will need to be broken up before the new one is laid down, which means you can expect the noise of jackhammers. Once that's done and debris is cleared away, paver will be laid down before the application of the asphalt, with workers carefully working around structures such as your garage floor.
Consider the New Driveway Placement
Are you thinking about widening your driveway, or maybe relocating it elsewhere on your property? If you install asphalt pavement over roots, those roots may eventually grow to displace your asphalt, breaking it apart from the ground up. 
Before your new driveway goes in, you need to think about how nearby trees and shrubbery will affect its integrity. You may want to reconsider where it is positioned on the property if you would need to remove trees for it to fit.
However, even if the driveway itself is a safe distance away, you need to be cautious of tree roots underneath the structure. Roots can crack and penetrate the asphalt, leading to cracks forming on the surface. Professionals will conduct a thorough survey of the property to ensure you get the most out of your new addition.
Remember Drainage
When it rains, you'll want to have pavement on your property that allows for proper drainage. Any water that's allowed to linger on and under the pavement is likely to wear away at the materials as well as the overall structure. Poor drainage compromises the overall life expectancy of driveways and often leads to avoidable repairs sooner rather than later.
After the asphalt paving project is complete, you want to be confident it will last a long time.
You can increase the driveway's lifespan by installing adequate drainage. Without this, standing water will compromise the materials, and you will need to repair cracks and other types of damage soon.
Ask the contractor to put in a two percent slope. This slope should come with a crown with a minimum of a quarter-inch per foot. You may even want to look into installing pipe cross drains to redirect water away from the asphalt.
Look Into Pavement Sealing
To get as much use and life out of your new driveway as possible, be sure to ask your contractor about your options for seal coating. This step is an especially good idea for initial pavement installation, mainly because seal coating helps driveways look better, cuts down on overall UV ray exposure, makes the surface easier to clean, and resists oil and gas stains.
You'll Need Subgrade Surface Protection
To keep vegetation from growing underneath the pavement once it's poured, you'll need to have a soil sterilizer applied to the ground.
Besides applying a soil sterilizer, your contractor will also have to grade, compact, and treat the soil. As the contractor inspects your property's subgrade, he will have to take care of any loose spots of soil before proceeding with construction.
Your Contractor Should Have Experience With the Specific Job You Have in Mind
To ensure the best results, you want to hire a contractor who has years of experience doing the exact job you need.
Some contractors specialize in residential paving while others predominantly work on commercial properties. Commercial driveways have different requirements, so you want to ensure your new addition will meet all local and state standards.
Another aspect to consider before hiring a contractor is whether the driveway paving company has insurance. A company lacking insurance may entice customers with lower rates, but it is best to spend more to reduce your liability.
What to Expect After you Get your Dream Driveway
You'll hear a lot of different opinions when it comes to properly maintaining your driveway. "Don't drive on it," "Drive on it as often as possible – it'll help flatten the surface," "Get it sealed every year," "Don't seal it for the next ten years," "Don't get it wet," etc.
Frustrated yet?
Your friends mean well. And if you just recently got it paved, you're probably tempted to listen to ALL the advice you get. But be careful – some tips that sound like good advice can actually damage your pavement.
For example, freshly laid asphalt doesn't fully cure until it's set for a year. During that time, you should be careful what you do on that pavement. What should you NOT do?
1.) Don't spill harmful fluids on the pavement.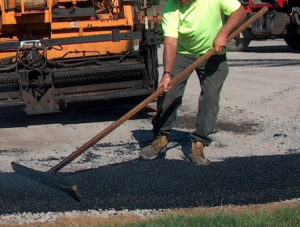 Car fluids like antifreeze, gasoline, power steering fluid, and transmission fluids can damage your new asphalt. When it's spilled, it seeps into the crevices and dilutes the aggregate that holds the pavement together. If you don't immediately wash it with dish soap and water, the fluid will form holes in your driveway – the last thing that you want for your new pavement.
2.) Don't park vehicles with heavy, pointy tongues on the pavement.
Tractor trailers, car ramps, and anything with heavy axles can damage your pavement if you let them drag behind you. You don't want those deep ridges left permanently in your asphalt.
3.) Seal your driveway every 2-4 years.  
Did you know it's possible to seal your driveway too often? The surface will become extremely slippery and dangerous and may even crack from the shrinkage and build-up.
We suggest getting your driveway resealed one year after you get it paved and every 2-4 years from then on.