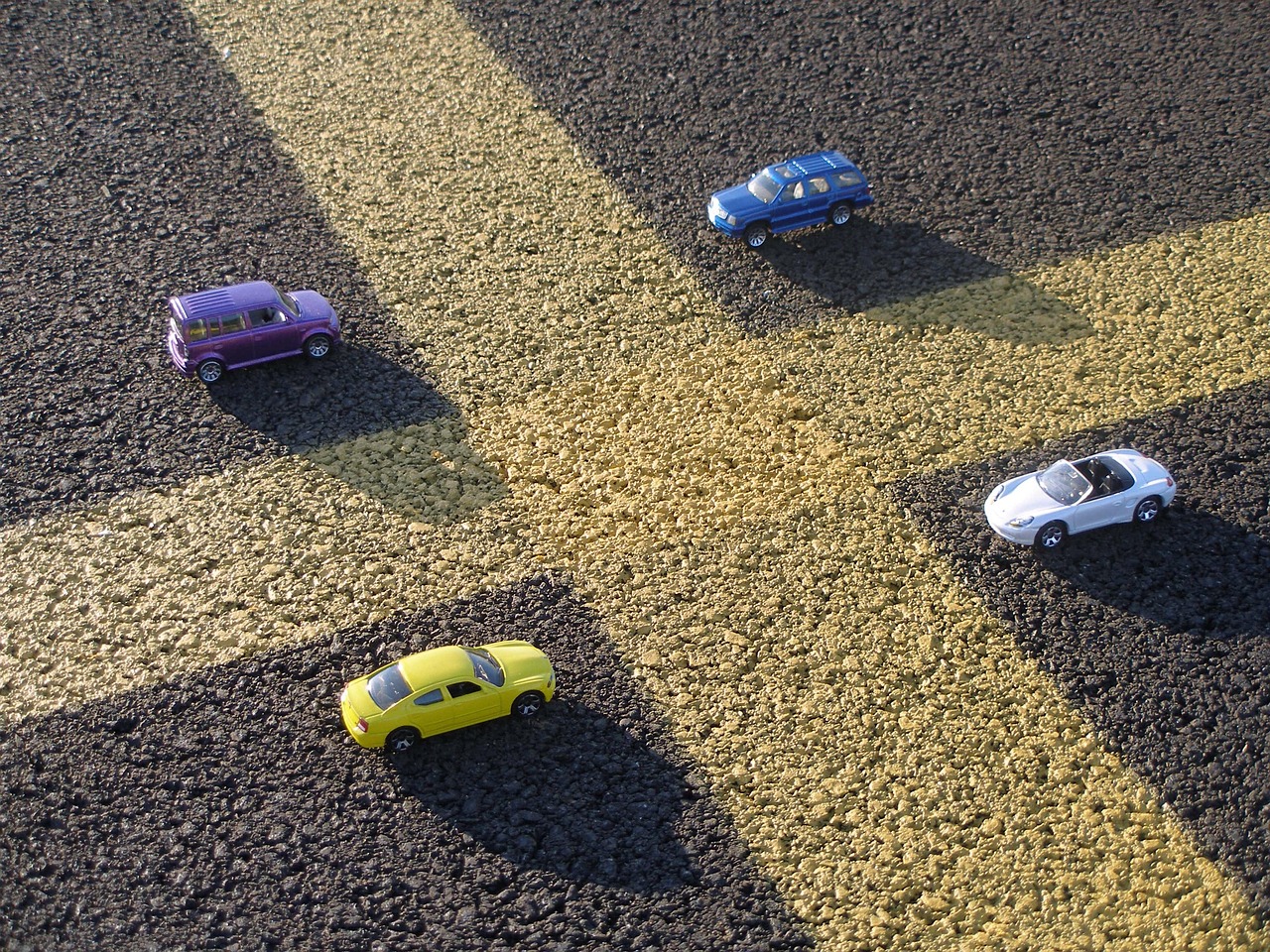 There are many reasons why commercial property owners prefer asphalt for their parking lots. You can speak to our experts about the finer details of the process, but here are some of the general benefits you get when asphalt milling is done to prepare your parking lot for newer materials.  
1.) You Increase the Property's Value
Since the parking lot is the first thing most customers will see about your business, you want to make a great first impression. Asphalt is resilient, and it increases the overall property value by up to five percent.
2.) Asphalt Milling Leads to Quick Installation
Once the area is properly prepared, it should take only one to two days to finish the process. As soon as the asphalt is rolled and cooled, people will be able to drive over it.
3.) It Lasts a Long Time
Most property owners will not want to replace their parking lots after they just underwent asphalt milling a few years ago. Fortunately, asphalt has a great lifespan. In most cases, it will last between 20 and 30 years. Regularly sweeping, repairing potholes and sealcoating can make the parking lot last even longer. Therefore, it is a good idea to find a reliable asphalt professional in your area who offers all those services.
4.) The Material Is Sustainable
One great aspect of using asphalt for your parking lot is that it is completely recyclable. When the day comes when you do need to replace it, you can rest easy knowing the professionals will recycle the materials, which can reduce the overall cost of installing a new lot.
5.) It Is Safe
Asphalt is a much better material in terms of the contact it makes with a vehicle's tires. Additionally, water will drain more easily to the sides and through the surface. With superior drainage through asphalt milling, you can be confident there will be far less ice in the parking lot when winter comes.
6.) It Is Versatile
You may reach the realization asphalt is the perfect material for your parking lot. However, the benefits do not have to end there. You can also use it for your property's driveway. The material is used in countries all over the world for offering superior flood control, so get it installed at your property to see what everyone is talking about.
All County Construction offers asphalt milling to remove the existing pavement to make way for the new structure. Contact us at your earliest convenience if your parking lot is on its last legs.
How to Care for your Commercial Pavement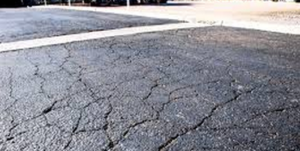 As we all know, customers can be rough on your company's pavement. When they peel out or make tight turns in the parking lot, they can create deep scars in the asphalt. Winter, another threat to your pavement, damages asphalt by freezing, thawing, and freezing again, causing the aggregate bond to deteriorate. What can you do to keep your commercial pavement looking fresh and new?
1. Seal the Seams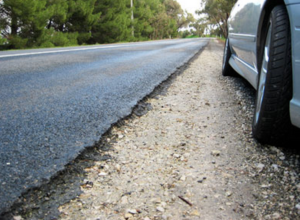 In winter, water seeps into the cracks of your driveway and expands and contracts, creating seams throughout your pavement. You can fill the cracks with sealer or crack filler to keep your pavement looking new.
2. Avoid the Edges
The edge of pavement doesn't actually have any support, which is why it's the first part to crumble away. You can slow this degradation process by including stripes that prevent cars from driving close to the edge. You can also build up the soil around the edge to give it side support. Just make sure you leave about an inch free from the top to allow for water drainage and to prevent plants from growing over the pavement.
3. Patch the Holes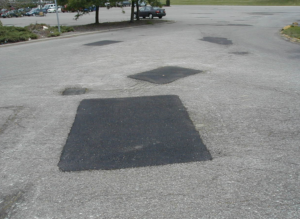 Automobile fluid such as oil, antifreeze, gas, power steering, and transmission fluid leak from parked cars and destroy the bond of the liquid aggregate. You'll notice the holes forming in your pavement. You can fill the holes with what's called cold patch to restore the smooth, pristine pavement look.
We want to help you keep your commercial pavement looking fresh and attractive to your customers. Call 315-589-8661 if you have any questions or would like a professional to repair your commercial pavement. We want your customers and clients to enjoy their entire experience at your facility. 
Had Enough of these Vicious Potholes?
Did you know first impressions occur within the first 7 seconds of recognition? Property owners invest a lot of time and money into your storefront branding to immediately impress your customers. But there's something else about your property that will create a strong first impression even before your customers reach your door:
Your parking lot.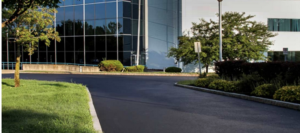 Potholes represent the most prevalent problem directly resulting from winter weather. In less than a month, the snow will melt to reveal countless potholes–we're talking deep, craterous ditches–scattered throughout your parking lot. But it's what you can expect for upstate New York; Weather.com reported Rochester to be the EIGHTH coldest city in America. Makes sense the coldest city would also have the most potholes.
What Message Does Your Parking Lot Send?
According to AAA, drivers pay a total of $6.4 billion annually toward pothole damage. With that in mind, what message does your parking lot give your customers? A smooth, freshly-sealed parking lot will demonstrate attention to detail, customer-consideration, and proper priority. On the flip side, a pitted, craterous parking lot indicates carelessness, forgetfulness, and misplaced priority. Which response does your parking lot incite?
What Can You Do to Solve the Issue?
With our paving capabilities, you can maintain a positive response from your customers when they first roll into your parking lot. We patch and fill all potholes, even those we've previously repaired. We'll help you create that irresistible first impression for your business.