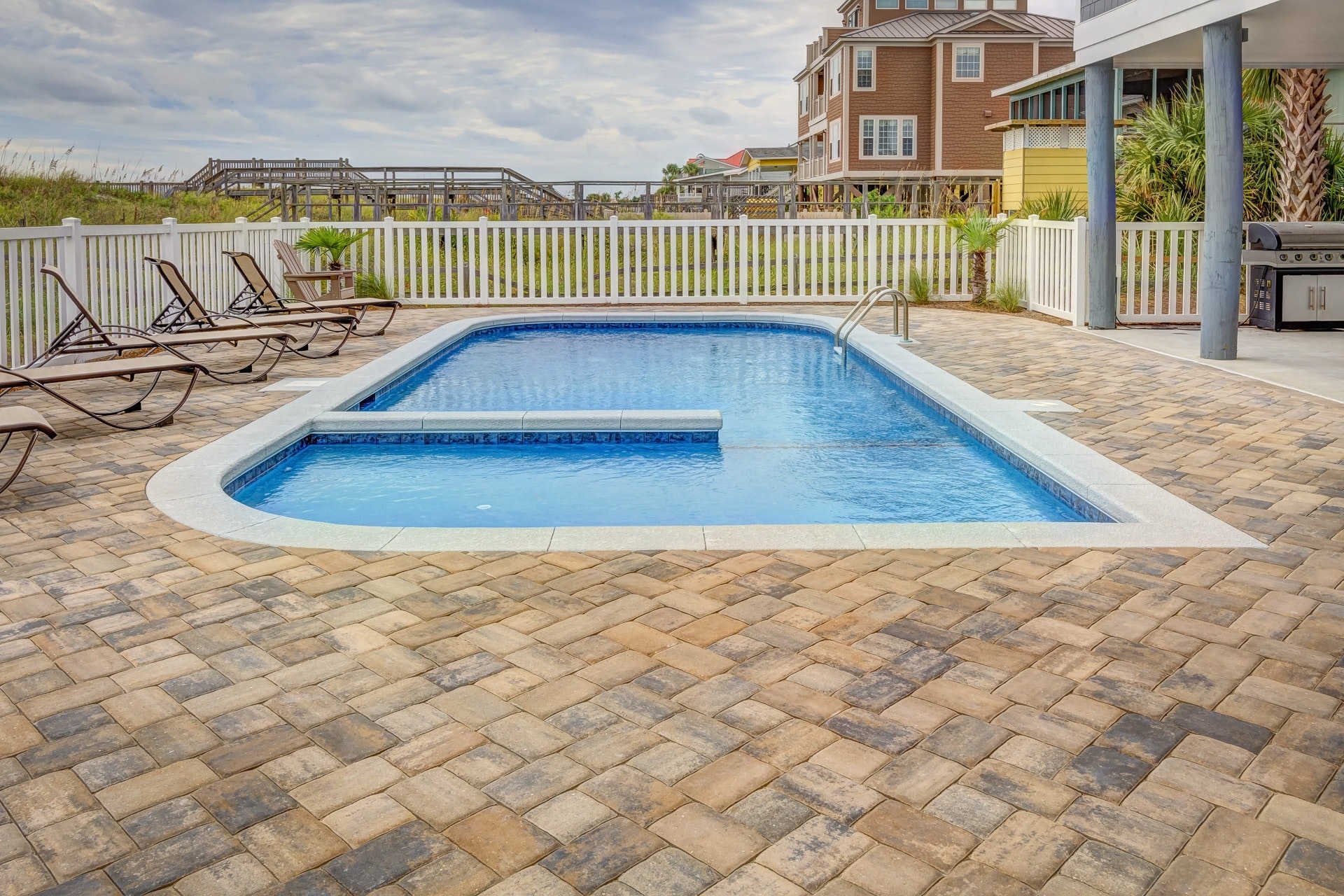 If you have ever wanted to redo your patio or any other outdoor area with brick, stone, or tile, you may want to consider using stamped concrete instead.
Although the previously mentioned materials can be beautiful and eye-catching, they can be expensive as well. Textured, or stamped concrete as it is also known, can be used to give the same gorgeous and professional appearance at a much lower price.
You will have the option of selecting from a wide variety of hues and shades, which can be adjusted to create the color of your choosing.
Creating a Unique Stamped Concrete Pattern
Stamped concrete can give the illusion of brick, stone, or tile, and it can be used for a massive range of outdoor projects. It is commonly used by home and business owners to create visually appealing sidewalks, driveways, patios, and decks, and the fact that customers have the option to create their ideal color makes stamped concrete perfect for virtually any setting. Customers will have the option to choose from the following colors:
Random Flagstone
London Cobble
Grand Ashlar Slate
If you do not see the pattern you are looking for, just ask us for additional pattern options and we'd be happy to show you more.
Stamped Concrete vs. Natural Stone and Paver Brick
Stamped concrete is the best choice for many projects and it offers a variety of benefits.
Unlike natural stones or paver bricks, weeds will not grow through cracks and there is no need to worry about shifting during the winter months. In addition, decorative stamped concrete offers:
Resistance to impact
More affordability
Less maintenance
Authentic natural stone and brick appearance
Stamped concrete also ages better and can stand the test of time longer than brick and natural stone.
Seasonal Considerations
Creating your perfect stamped concrete project starts with selecting the perfect color and type.
This process usually takes about two to three days to complete, and afterward, protective sealants will be added to the concrete. Since stamped concrete is capable of withstanding even the harshest weather conditions, homeowners preparing for spring and summer 2018 should start thinking about the design and installation process now.
We Understand the Value of Having a Beautiful Outdoor Living Space
We know the value of having a beautiful outdoor living space. That's why we strive to provide our customers with access to high-quality stamped concrete products that can stand the test of time and make any yard or patio grab your attention. Contact us today to learn more about stamped concrete and all your design options!