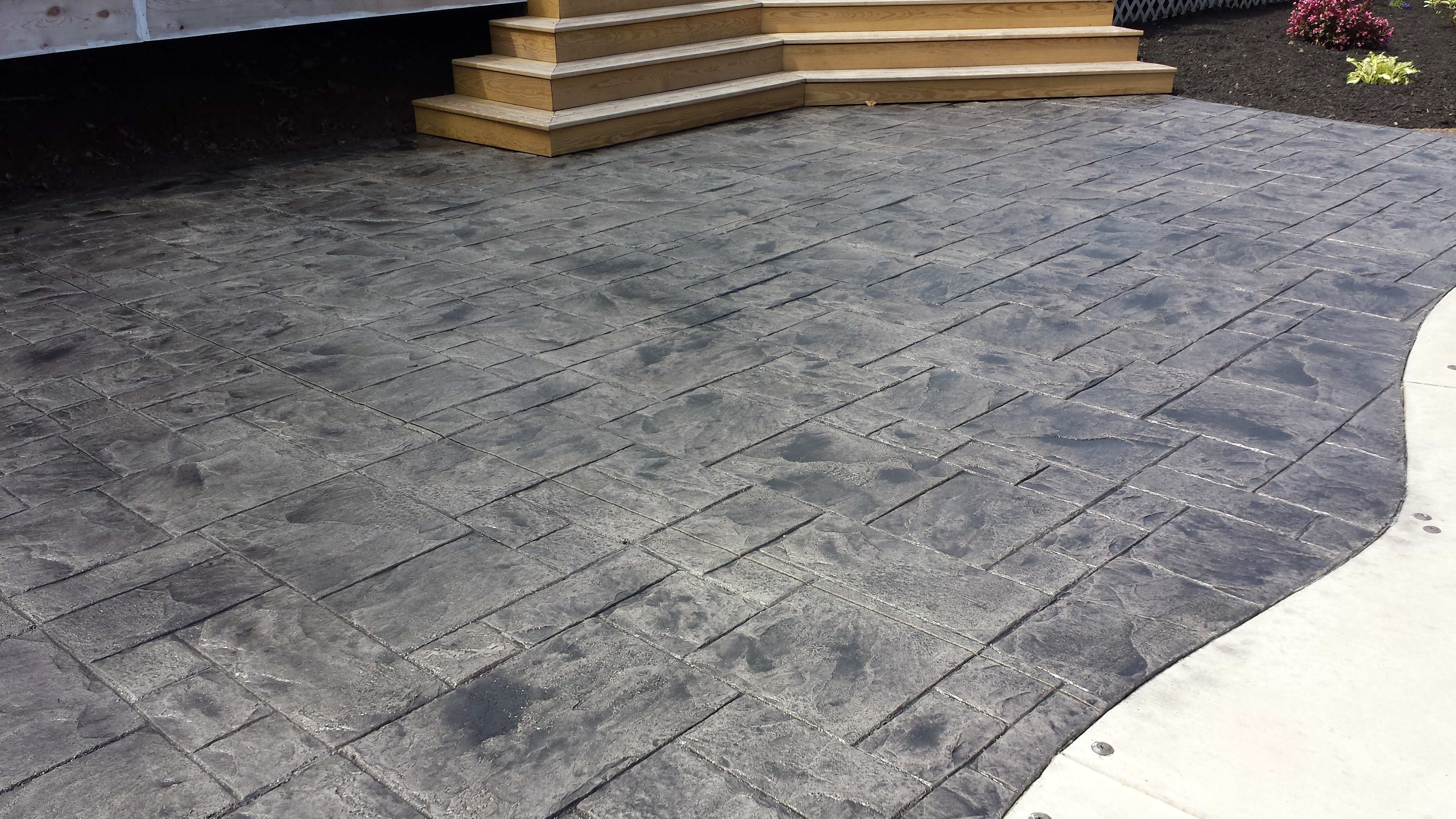 Stamped concrete is a wonderful way to 

brighten any patio, walkway, or driveway
, but many factors can cause imperfections in your stamped concrete. Usually, the best way to repair a stamped concrete imperfection is to prevent it in the first place through expert installation, but natural wear and tear can distort even the best-laid concrete.
— At All County, we've seen how stamped concrete can deteriorate. This post outlines some of the most common damages we've encountered.
Puddling
Over time, some areas of the concrete may form a depression. Water can collect in this dip in what professionals refer to as a "bird bath."
This most often happens during the installation process when contractors step on the concrete before it hardens. The experts at All County know what precautions to take during the installation to ensure no puddling develops.
Shallow Impressions
This issue is specific to stamped concrete because it is decorative in nature. Ideally, you want deep impressions within the concrete that allow you to see each individual stone. However, due to a variety of reasons, the concrete can become too hard too fast, which does not allow the embedding to show.
Workers may be able to correct this problem simply by creating the grout lines by hand, but at All County, we have a preventive approach to this issue.
Ridges
When two stamp mats come together, some of the soft concrete can come between them. This is a normal process, and workers will be able to smooth everything out at the end. However, in the event the workers fail to smooth out the area, you will be left with a ridge between the two mats. It is vital to correct this problem promptly because homeowners can be seriously hurt if they step on the ridge barefoot.
Cracks
This problem happens with all kinds of concrete. At one point or another, your concrete can crack even if the installation went perfectly.
Ideally, the team you hire will incorporate control joints into the concrete. Since it is an inevitability that the concrete will crack over time, the workers will direct it to crack in a space that is not visible. For stamped concrete, the team will use a power saw to cut between the spaces. This allows the concrete to crack beneath the surface, ensuring it looks better for longer. Some people worry about water getting into the cracks, but this problem does not usually cause any major damages.
Prevent All This With the Right Team
The professionals at All County Construction are proficient at installing stamped concrete and are skilled with handling random flagstone, grand ashlar slate, and London cobble. With our team, you can be confident that you will not have to worry about the most common types of damage occurring with your new concrete any time soon.
Contact us today
to learn more.