Let's Condense Pavement Maintenance Down to TWO
Commercial Property Owners → What DO you do to maintain the pavement of your PARKING LOT? Pavement will deteriorate a little each year, but you can significantly slow the degradation process by following these 2 simple MAINTENANCE suggestions.
War Against the Oxidation Process by SEALING
So you just got your company's parking lot paved 2-5 years ago, but you're already seeing deterioration of the aggregate and asphalt. You can thank the air we breath for that; once your pavement is exposed to sunlight, heat, and oxygen, its molecular structure immediately seeks a thermodynamic stable state through bonding. As a result, your pavement loses its elasticity, becomes brittle, and soon cracks.
So WHAT Can you DO About Oxidation?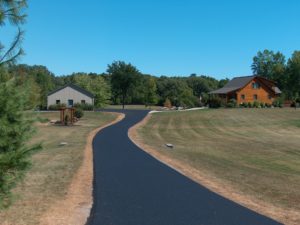 You can extend/maintain the life of your pavement by 75% when you follow a rigorous sealing schedule, which we talked about in our previous post. You'll actually end up SAVING money when you follow a strict sealing regime because you won't have to pay for hefty pavement repairs farther down the road (no pun intended).
Install a GREAT Drainage System
You don't want rainwater sitting on your pavement for long, loosening the aggregate bond and encouraging mold to grow between the cracks. You can install several drainage units that will ELIMINATE that problem:
We install culvert pipes either beneath or adjacent to the pavement to regulate the flow of rainwater.
Work on the Pavement Site
During our excavation process, we level the land and create ditches to direct water away from your pavement.
Install Water Lines & a Pond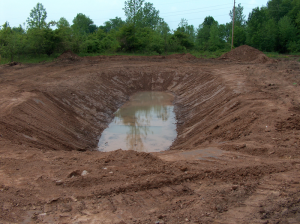 Adding a pond to your commercial property can not only help with drainage problems, but also increase the aesthetic appeal to your guests.
If you need any help finding a solution to your pavement problems, give us a call at 315-589-8661 and we'd be happy to offer suggestions and share our expertise.