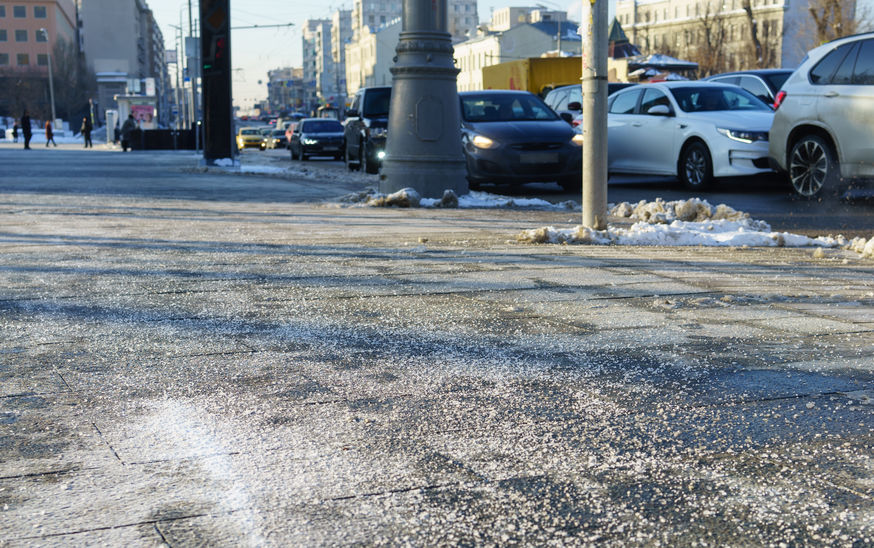 Temperatures have dropped, which means that another cold Upstate New York winter is here. When snow and ice start blowing in from Lake Ontario, it's only a matter of time before roadways and parking lots become un-drivable, which is why many municipalities and business owners treat the asphalt with salt. If you're responsible for the upkeep of a parking lot, you might be wondering if you should consider salting your pavement before the first flakes fall. Here's a look at the bad and good sides of this technique so you can make an informed decision.
How Salt Works
Road salt is a compound known as halite, which is the unrefined form of the seasoning you have on your dinner table. When dissolved in water, it lowers the liquid's freezing temperature, which means it needs to be much colder to create ice. By spraying a mixture of water and halite on pavement, you can prevent it from freezing over and creating dangerous conditions.
The Benefits of Salting
The application of rock salt is one of the most common anti-icing techniques used today, as it provides a number of distinct benefits:
Road salt is extremely affordable when compared with other chemical agents.

Halite does not cause asphalt deterioration or potholes.

Salts can be laid down in a brine solution before the storm arrives, which allows workers to be proactive.
Drawbacks of Salt Application
While there are many benefits that come with salting, it's important to understand that halite has its limitations and negative consequences:
Unlike asphalt, concrete surfaces will deteriorate due to the salt's acidity.

Salt loses its effectiveness if the temperature is too cold or the surface freezes quickly, as it requires liquid water to work properly.

Chemical runoff from road salt can have a negative impact on plants, animals, and underground aquifers.

Prolonged exposure to halite can cause vehicles to rust prematurely.
Make the Right Choice
Now you know about the pros and cons of salting your pavement, you'll be better prepared to make the decision on how to stay safe this winter. No matter if you choose to salt your parking lot or use another technique, you could still end up with potholes and other damage from Mother Nature's wrath.
When it's time to repair damages or completely repave your driveway or parking lot, turn to the experts at All County Construction.
To schedule an appointment for a free estimate,

contact us online

or call our office at 315-589-8661 today.