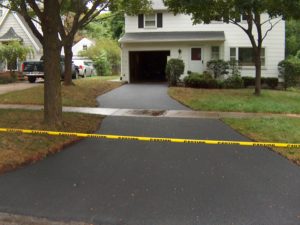 You'll hear a lot of different opinions when it comes to properly maintaining your driveway. "Don't drive on it," "Drive on it as often as possible – it'll help flatten the surface," "Get it sealed every year," "Don't seal it for the next ten years," "Don't get it wet," etc.
Frustrated yet?
Your friends mean well. And if you just recently got it paved, you're probably tempted to listen to ALL the advice you get. But be careful – some tips that sound like good advice can actually damage your pavement.
Like What?
For example, freshly laid asphalt doesn't fully cure until it's set for a year. During that time, you should be careful what you do on that pavement. What should you NOT do?
1.) Don't spill harmful fluids on the pavement.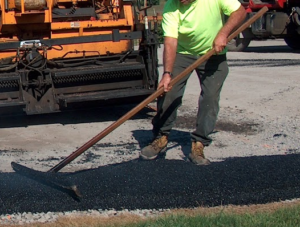 Car fluids like antifreeze, gasoline, power steering fluid, and transmission fluids can damage your new asphalt. When it's spilled, it seeps into the crevices and dilutes the aggregate that holds the pavement together. If you don't immediately wash it with dish soap and water, the fluid will form holes in your driveway – the last thing that you want for your new pavement.
2.) Don't park vehicles with heavy, pointy tongues on the pavement.
Tractor trailers, car ramps, and anything with heavy axles can damage your pavement if you let them drag behind you. You don't want those deep ridges left permanently in your asphalt.
3.) Seal your driveway every 2-4 years.  
Did you know it's possible to seal your driveway too often? The surface will become extremely slippery and dangerous and may even crack from the shrinkage and build-up.
We suggest getting your driveway resealed one year after you get it paved and every 2-4 years from then on.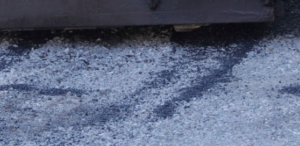 If you're interested to learn about how to care for your new driveway, check out our Frequently Asked Questions! You can also call us at 315-589-8661. We'd love to answer any questions!