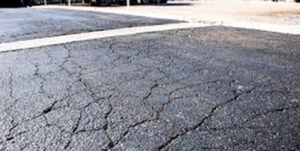 As we all know, customers can be rough on your company's pavement. When they peel out or make tight turns in the parking lot, they can create deep scars in the asphalt. Winter, another threat to your pavement, damages asphalt by freezing, thawing, and freezing again, causing the aggregate bond to deteriorate. What can you do to keep your commercial pavement looking fresh and new?
1. Seal the Seams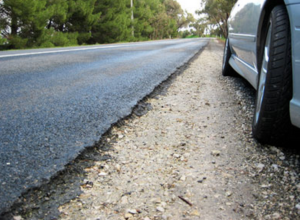 In winter, water seeps into the cracks of your driveway and expands and contracts, creating seams throughout your pavement. You can fill the cracks with sealer or crack filler to keep your pavement looking new.
2. Avoid the Edges
The edge of pavement doesn't actually have any support, which is why it's the first part to crumble away. You can slow this degradation process by including stripes that prevent cars from driving close to the edge. You can also build up the soil around the edge to give it side support. Just make sure you leave about an inch free from the top to allow for water drainage and to prevent plants from growing over the pavement.
3. Patch the Holes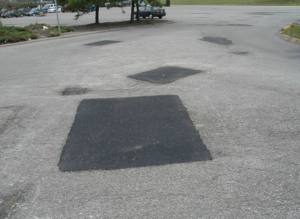 Automobile fluid such as oil, antifreeze, gas, power steering, and transmission fluid leak from parked cars and destroy the bond of the liquid aggregate. You'll notice the holes forming in your pavement. You can fill the holes with what's called cold patch to restore the smooth, pristine pavement look.
We want to help you keep your commercial pavement looking fresh and attractive to your customers. Call 315-589-8661 if you have any questions or would like a professional to repair your commercial pavement. We want your customers and clients to enjoy their entire experience at your facility.