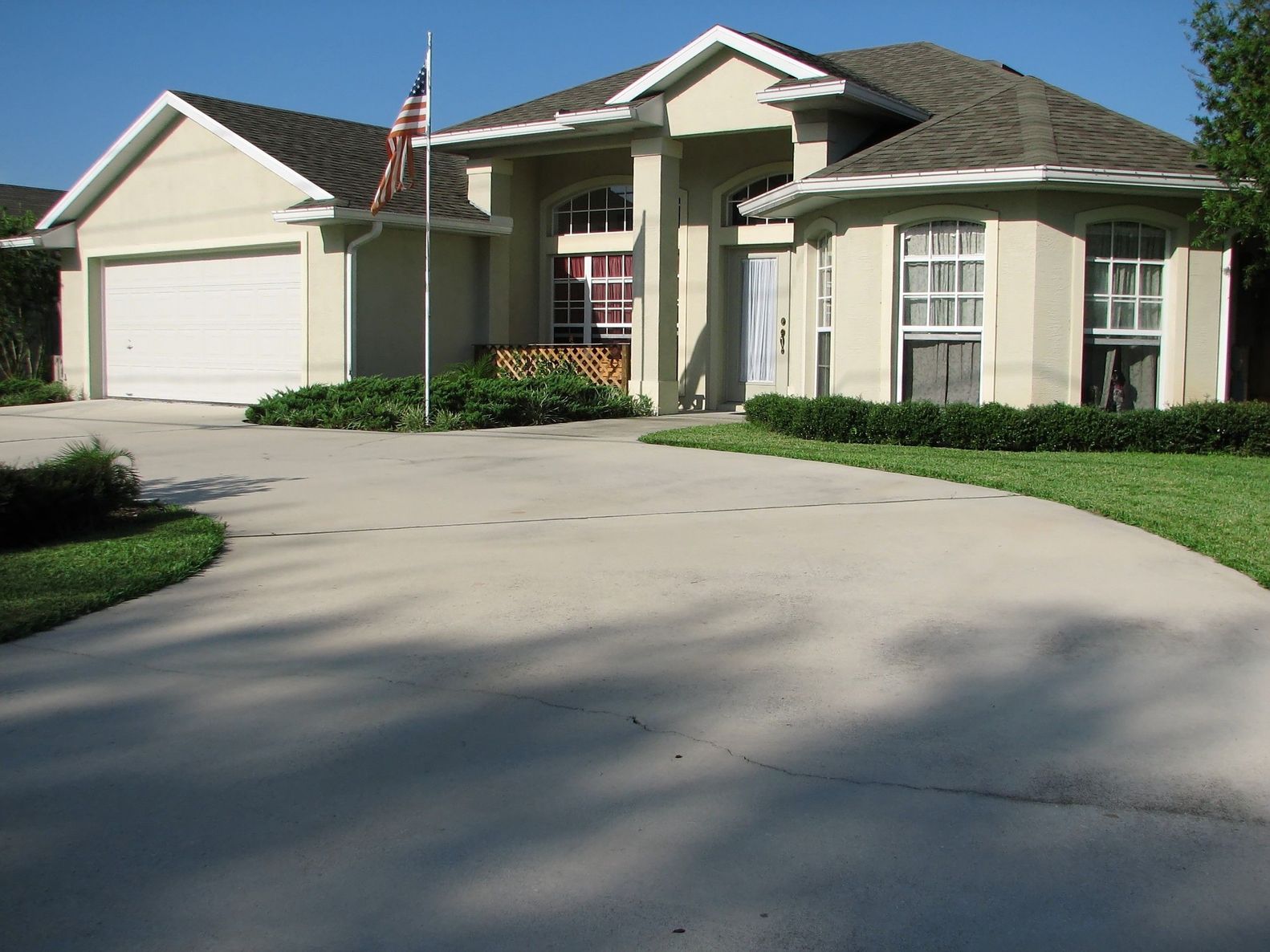 You have a few choices when it comes to driveway materials. While there are people with strong preferences for asphalt over concrete, in most cases it is more a matter of personal choice. To understand which material will suit your needs and your tastes best, it helps to know the features of both and to compare and contrast them a bit. Before you call asphalt contractors in your area, consider the facts about both asphalt and concrete driveways in Rochester, NY.
Facts About Concrete Driveways
Concrete is the most widely used building material in the world. Working with concrete can be expensive, but it also provides a number of benefits, including:
Long lifespan — Concrete lasts up to 40 years with minimal maintenance under most circumstances.

Visual appeal — You can basically choose the colors you want to work with, and the textures too. Concrete can be made to look like brick or custom paving, giving your home a unique visual flair.

High weight rating — Larger vehicles will not pose a structural problem for concrete.
Asphalt Pros
One of the biggest benefits of asphalt is its affordability. It often costs much less than concrete. It is also more resistant against stains, and it can be repaired relatively easily. Asphalt is great for the winter because removing snow from asphalt is simple.
Asphalt Cons
Asphalt paving does come with some disadvantages. For starters, it develops an oily texture when it is exposed to intense heat. It also has a relatively short lifespan. Most asphalt roadways or driveways last anywhere between 12 and 35 years. The longevity of your asphalt structure ultimately comes down to how well it was installed and how well you take care of it. You can increase the lifespan of asphalt driveways or parking lots by getting it resealed once every couple years.
While these facts show that concrete is a great choice, here are the facts you should consider about asphalt driveways.
Facts to Know Before Contacting Asphalt Contractors
Asphalt is used for a variety of applications and it is great for driveways in Rochester, NY because it is resistant to changes when temperatures are far below freezing. There are a few things to keep in mind, though, and some are positive but some are negative.
Affordability – Asphalt is less expensive than concrete, but it does require more maintenance. It also has a shorter life expectancy.

Temperature sensitive – Cold temperatures don't affect asphalt too much, but it is less stable in periods of high heat.

Versatility – It can be used for a wide variety of paving projects
Concrete Pros
Concrete generally lasts much longer than asphalt. On average, concrete lasts for between 30 and 40 years. It is more permanent than asphalt paving. Unlike asphalt, it does not have to be resealed as often. In general, concrete requires far less maintenance. It is also simpler to add colors or scores to concrete if you want to customize an area in any way.
Concrete Cons
Concrete does not do as well in the snow as asphalt. This is especially true if salt is used to remove snow. Salt has the potential to significantly damage concrete, so it should be used sparingly if at all on the material. However, sealing will protect concrete from the elements. Concrete also stains more easily than asphalt. That means if a vehicle starts leaking oil, then it is more likely to leave an unattractive stain behind. Lastly, concrete typically costs more to install than asphalt. That means if you are working with a tight budget, then it may be preferable to go with asphalt. However, it is important to keep maintenance costs in mind, too. It may end up being more affordable in the long run to get concrete if you do not have to maintain it as often.
Comparing Asphalt and Concrete
Realistically, the only drawback to concrete other than its price is its tendency to buckle and crack at extreme low temperatures. This tendency is more pronounced when there is a lot of rock salt being applied. Some people do love the look and feel of asphalt, though, and in the end, the maintenance costs for each material can vary a lot depending on conditions where you live, which is why you need to work with experienced asphalt contractors. If you are curious about which material represents the better investment for your company, contact usonline. All County Construction representatives are happy to answer your questions about the best driveway for your home so we can help you choose the best plan going forward.
Many people use the terms "asphalt" and "concrete" interchangeably. However, there are significant differences between the two. Asphalt is made out of small stones and a petroleum-based tar while concrete is made out of fine stone, cement and water. You should understand what each material entails so that you pick the right one for your next paving project.
Which One Is Right for You?
Everyone's needs are different, so you need to weigh the pros and cons of each to reach a conclusion. Luckily, All County Construction offers both, so you can contact us regardless of which one you pick. We offer concrete and asphalt installation services for both residential and commercial properties in the Rochester, NY area. Contact us to get started.